Who We Are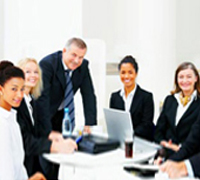 Established in 1984, BRIHK has grown into one of the most diversified and prominent business development firms. We encompass consulting, engineering, project management, construction, technology and general trading expertise in order to successfully execute global projects in both the private and public sectors.
BRIHK leverages its global network, professionalism and industry expertise across 6 continents in order to successfully complete its projects with the utmost due diligence. Since its founding in 1984, the firm has sought potential investment and business development opportunities that create value globally by means of collaboration.
Our Team
BRIHK operates as a holding company with a management team of highly trained professionals that are industry specific and oversee each business sector. BRIHK's business development team share country-specific industry knowledge while collaborating seamlessly across geographies.

Global Outreach
BRIHK is actively pursuing projects and opportunities in the Middle East, Europe, Africa and North America and is open to business development opportunities wherever they can be found.

Mission & Values
Mission
1
Develop value added business with substantial returns

2 Inspire confidence, loyalty and successful long term partnerships

3Demonstrate industry leadership


4 Implement responsible and respectful business practices in the global community

5 Deliver on time, within scope & at minimal costs while maintaining the highest possible quality

Values
1. Transparency
2. Honesty
3. Integrity
4. Quality
5. Teamwork
6. Entrepreneurship